"Folkapotamus ~ A large sounding name that is the perfect example of the acoustic duo folk thing. Warm, enveloping, unpretentious, exciting in a quiet way, two voices that seem to effortlessly blend to tell great poignant original story songs. Folkapotamus is a big hug that yet whispers great music in your ear while you're in its embrace." -Vance Gilbert

"...beautifully sung, heartfelt songs" -Rich Warren, The Midnight Special, WFMT, Illinois

"Folkapotamus has put an excellent project together" -Jim Fisher, WGSC 91.1, Indiana
"Folkapotamus pulls it all together on their new project! There's excellent songwriting by Penni Lynn Hart, along with fine musicianship and harmonies. Songs of relationships and life with a cool cover song for good measure." Joltin' Joe, the Mad Scientist-Radio Nowhere
Reviews
I commend the guitar and vocals of Penni Hart, as well as Tony Trites acoustic and electric bass and vocals. Also, Eric Kilburn contributes some nicely played mandolin, harmonica, and resonator guitar, while Jackie Damsky lends some lilting violin touches.
I adore the magnificent rendition of Guy Clark's "Magnolia Wind," more bluegrass to my ears. Between the mandolin, melody, and impeccable harmony, lyrics, I never stood a chance. It stole my heart away and if the only way to have it was to buy the entire CD, I would.
Still Standing" has some nicely turned, well written lyrics, beautifully orchestrated instrumentals, and is a perfect vehicle for Penni Hart's voice— a welcome bright note. Justice is well served to Paul Simon's "April Come She Will." The music is really good, worthy of a glowing review...   - R.J. Ouellette, The Noise, Boston
 
"Penni's voice is a silky-smooth instrument and the song arrangements take full advantage of this.  She takes the lead on every song with Tony filling in on harmony in strategic spots.  This one should find some heavy airplay on Folk Alley." - Acoustic Live, December 2017
"Folkapotamus pulls it all together on their new project!  There's excellent songwriting by Penni Hart, along with fine musicianship and harmonies.  Songs of relationships and life with a cool cover song for good measure.: - Joltin' Joe, Radio Nowhere
Notable Events
October 2019 - Selected to perform at Folk DJ Showcase at FARM Conference in Grand Rapids, Michigan by Wanda Fischer of WAMC, Albany, NY

December 2017 - Middle of Nowhere named to Joltin' Joe's Radio Nowhere Top 10 CDs from 2017

September 2017 - Folkapotamus releases second CD Middle of Nowhere, remains on charts for 3 months peaking at #28, and song "Road to Nowheresville" peaked at #19

June 2016 - Folkapotamus opens for Vance Gilbert in Tuckerton, NJ

January 2016 - Whispered Words was named to The Back Porch's Top 30 CDs of 2015, 88.1 WVPE South Bend/Elkhart, IN

April 2015 - Folkapotamus opens for National Act Claudia Russell and Bruce Kaplan at legendary Club Passim in Cambridge, MA

January 2015 - Folkapotamus was chosen as one of Chicago Folk DJ Rich Warren's Picks of the Week

December 2014 - Whispered Words is named to Joltin' Joe's Radio Nowhere Top 25 CDs from 2014, WMSC, Montclair, NJ

December 2014 - Whispered Words makes Top 600 CDs of the year on the Folk DJ chart

August 2014 - Debut CD Whispered Words is #60 on the Folk DJ Chart
Radio Airplay
Our Radio Promotion was done by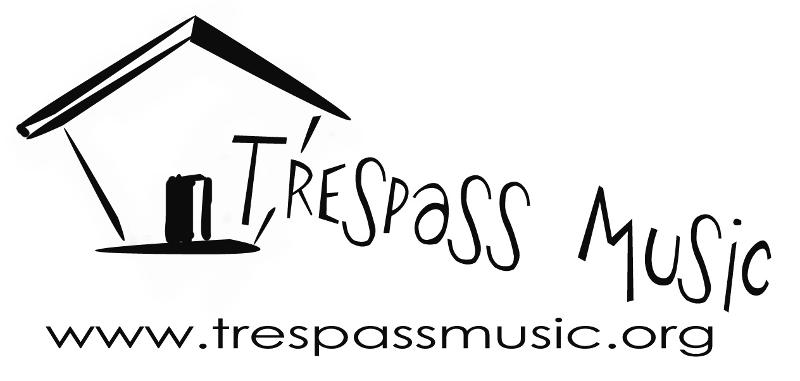 Our tracks are available for DJs on Airplay Direct.
http://airplaydirect.com/
Here is a partial list of stations where our music can be heard:
WLJS, Alabama
WIOX, New York
WHRW, New York
KTEP, Texas
WERU, Maine
KLCC, Oregon
WGSC, Indiana
WVPE, Indiana
WMSC, New Jersey
WTBQ, New York
KVMR, California
WEFT, Illinois
WFMT, Illinois
WBRS, Massachusetts
WYSO, Ohio
WFDU, New Jersey
KOPN, Missouri
KGLP, New Mexico
Real Country, Japan
WSLU, New York
WRIR, Virginia
WIUP, Pennsylvania
WWSP, Wisconsin
WRKF, Louisiana
WAGS, South Carolina
The Acoustic Outpost/Massachusetts/Internet
Positively Charged Radio/Massachusetts/Internet
Radio Crystal Blue, Pennsylvania/Internet
Folkspot, England/Internet
Shom'im Olam-WorldWaves , Israel
Women of Substance, Internet

 
Folkapotamus Interview on Radio Nowhere 8/31/14 WMSC 90.3FM
Downloadable Pictures and Documents